5Days
K-Beauty: Within 5 Days 6 Volufiline SkinFull Spot with FREE Wrinkle Care Device
$ 73.00
This is a LIMITED TIME offer.  This listing is for 6 Volufiline SkinFull Spot!
Within 5 Days - The Ultimate Anti-Aging Skin Care (contains 20% Volufiline)
As the name implies, WITHIN 5 DAYS can show you the results shortly. 
Selling close to 1 million units per month, WITHIN 5 DAYS is a new sensation as a total anti-aging  solution. 
Superior anti-aging, wrinkle care and brightening effects for all skin types including sensitive skin. 
With contents of 20% authentic Volufiline from Sederma, a renowned lab from France mixed with naturally derived ingredients, this is a premium skin care product that has been upgraded to another level. 
It is a dedicated ampoule for the face to lift up sagging and drooping skin into beautiful, resilient and elastic one. 
An user-friendly applicator allows to target hard to reach spots.
Beware of Imitations! Knock-offs will cause skin troubles. 
All of our items are authentic and genuine so BUY with confidence!
HOW TO USE SKINFULL SPOT
After cleansing, even out the skin texture with skin toner and apply a small amount on the desired area. 
When using it for the first time, use 5 days straight for the maximum results. 
One syringe is good for 3 to 4 times based on usage on eye areas.
What is Volufiline?
If you haven't heard of Volufiline, soon or later you will. 
As Volufiline increases its popularity, people are more interested in the better quality of Volufiline simply because it works! 
It is widely used in cosmetic products that do wonders under the skin without having to induce hormones such as progesterone and estrogen. 
It has amazing effects which possess the ability to redefine the curves of the skin or body in the way of cosmetic lipofilling type of action. 
When directly applied, it will increase cell size, increasing the volume where it is needed most. 
Therefore, when applied to the face, it will plump up for a fuller and youthful look. 
When using it for the first time, use 5 days straight to get the maximum results. 
One syringe is good for 3 to 4 times when used on eye areas.
Contains Genuine Volufiline from a Renowned Lab, Sederma, France.
Only the Real Results Come From the True and High-Quality Volufiline.

THE RESULTS IN 5 DAYS
MOST WIDELY USED AREAS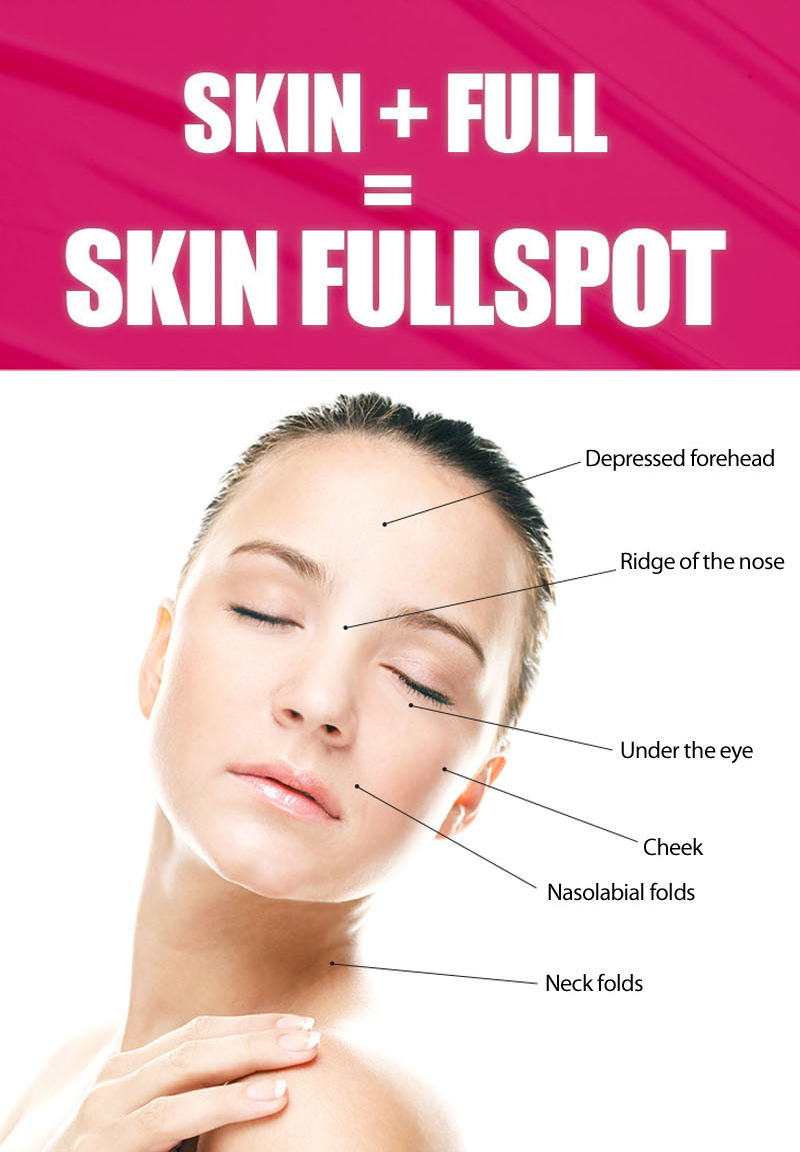 Return Policy
We accept returns within 14 days of receiving the items. Due to the nature of the product, returns must be in New, Untested and Unused condition. This policy has been put in place due to strict health & safety reasons. The warehouse will inspect merchandise sent back for a refund and reserves the right to reject returns. All returns are subject to a 25% restocking fee.